July, 2005
Following a prolonged hiatus, ECG Decoder has been revived.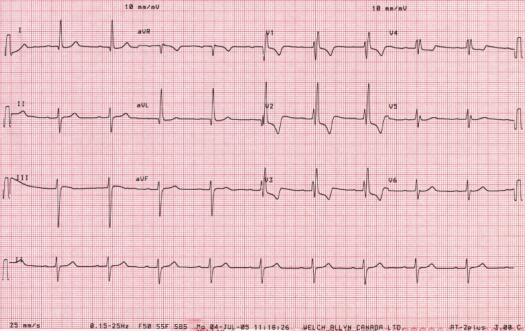 Resting electrocardiogram of a 20 year-old woman with congenital heart disease.
Rate 59/min
PR 0.24 sec
QRS 0.13 sec
QT 0.43 sec
QRS axis -45º
Interpretation: Abnormal ECG. Sinus rhythm. First degree AV block. Left axis deviation. Left anterior fascicular block. RBBB with secondary repolarization changes. Possible RVH.
The patient had complete atrioventricular septal defect repaired at the age of 6 months. Large R' wave within the RBBB could be normal for age or could suggest RVH.
---